Lenovo Thinkpad T420 Series
Custom Search
If you would like to check the lowest price, availability of any ideapad listed here, type in the part number say, 4177-25G under 4177 series, in the Google Search box above and hit Search.
To browse other models in the same T420 series, click on the appropriate tab.
For example, to browse 4178 Models, click on the tab titled 4178 Models.
4177 Models
Thinkpad T420 Series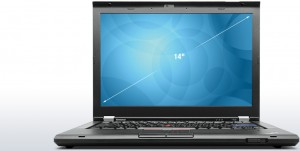 | Model Number | Part Number | Processor | HD Size | Memory | ScreenSize | Operating System | Graphic Controller | Video Memory |
| --- | --- | --- | --- | --- | --- | --- | --- | --- |
| 4177 | 4177-25G | 2410M | 320GB | 2GB | 14″ | Windows 7 Professional (64-bit) | GMA HD | Shared |
| Model Number | Part Number | Processor | HD Size | Memory | ScreenSize | Operating System | Graphic Controller | Video Memory |
| --- | --- | --- | --- | --- | --- | --- | --- | --- |
| 4177 | 4177-27L 4177-27P4177-27S4177-27Y | 2410M | 500GB | 4GB | 14″ | Windows 7 Professional (64-bit) | GMA HD | Shared |
| Model Number | Part Number | Processor | HD Size | Memory | ScreenSize | Operating System | Graphic Controller | Video Memory |
| --- | --- | --- | --- | --- | --- | --- | --- | --- |
| 4177 | 4177-2CB4177-2KA4177-2KK4177-2WB | 2410M | 500GB | 4GB | 14″ | Windows 7 Professional (64-bit) | NVS4200 | 1GB |
| Model Number | Part Number | Processor | HD Size | Memory | ScreenSize | Operating System | Graphic Controller | Video Memory |
| --- | --- | --- | --- | --- | --- | --- | --- | --- |
| 4177 | 4177-2LA4177-2LK4177-2MK4177-2VB | 2410M | 500GB | 4GB | 14″ | Windows 7 Home Premium (64-bit) | NVS4200 | 1GB |
| Model Number | Part Number | Processor | HD Size | Memory | ScreenSize | Operating System | Graphic Controller | Video Memory |
| --- | --- | --- | --- | --- | --- | --- | --- | --- |
| 4177 | 4177-2FG | 2520M | 320GB | 3GB | 14″ | DOS license | GMA HD | Shared |
| Model Number | Part Number | Processor | HD Size | Memory | ScreenSize | Operating System | Graphic Controller | Video Memory |
| --- | --- | --- | --- | --- | --- | --- | --- | --- |
| 4177 | 4177-2NA4177-2NK | 2520M | 500GB | 4GB | 14″ | Windows 7 Professional (64-bit) | NVS4200 | 1GB |
| Model Number | Part Number | Processor | HD Size | Memory | ScreenSize | Operating System | Graphic Controller | Video Memory |
| --- | --- | --- | --- | --- | --- | --- | --- | --- |
| 4177 | 4177-2GG | 2540M | 500GB | 4GB | 14″ | DOS license | GMA HD | Shared |
| Model Number | Part Number | Processor | HD Size | Memory | ScreenSize | Operating System | Graphic Controller | Video Memory |
| --- | --- | --- | --- | --- | --- | --- | --- | --- |
| 4177 | 4177-2PA4177-2PK4177-2PK  | 2540M | 500GB | 4GB | 14″ | Windows 7 Professional (64-bit) | NVS4200 | 1GB |
| Model Number | Part Number | Processor | HD Size | Memory | ScreenSize | Operating System | Graphic Controller | Video Memory |
| --- | --- | --- | --- | --- | --- | --- | --- | --- |
| 4177 | 4177-2HG | 2620M | 500GB | 6GB | 14″ | DOS license | GMA HD | Shared |
| Model Number | Part Number | Processor | HD Size | Memory | ScreenSize | Operating System | Graphic Controller | Video Memory |
| --- | --- | --- | --- | --- | --- | --- | --- | --- |
| 4177 | 4177-2JT | 2620M | 500GB | 4GB | 14″ | Windows 7 Home Premium (64-bit) | NVS4200 | 1GB |
4178 Models
Thinkpad T420 Series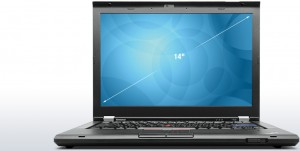 | Model Number | Part Number | Processor | HD Size | Memory | ScreenSize | Operating System | Graphic Controller | Video Memory |
| --- | --- | --- | --- | --- | --- | --- | --- | --- |
| 4178 | 4178-ACU | 2520M | 320GB | 4GB | 14″ | Windows 7 Professional (32-bit) | 3000 | Shared |
| Model Number | Part Number | Processor | HD Size | Memory | ScreenSize | Operating System | Graphic Controller | Video Memory |
| --- | --- | --- | --- | --- | --- | --- | --- | --- |
| 4178 | 4178-ASJ | 2520M | 500GB | 4GB | 14″ | Windows 7 Professional (32-bit) | 3000 | Shared |
| Model Number | Part Number | Processor | HD Size | Memory | ScreenSize | Operating System | Graphic Controller | Video Memory |
| --- | --- | --- | --- | --- | --- | --- | --- | --- |
| 4178 | 4178-5ZA | 2520M | 500GB | 4GB | 14″ | Windows 7 Professional (64-bit) | NVS4200 | 1GB |
| Model Number | Part Number | Processor | HD Size | Memory | ScreenSize | Operating System | Graphic Controller | Video Memory |
| --- | --- | --- | --- | --- | --- | --- | --- | --- |
| 4178 | 4178-5FK | 2520M | 320GB | 2GB | 14″ | Windows 7 Professional (64-bit) | NVS4200 | 1GB |
| Model Number | Part Number | Processor | HD Size | Memory | ScreenSize | Operating System | Graphic Controller | Video Memory |
| --- | --- | --- | --- | --- | --- | --- | --- | --- |
| 4178 | 4178-AFF4178-AFU | 2620M | 500GB | 4GB | 14″ | Windows 7 Professional (64-bit) | 3000 | Shared |
| Model Number | Part Number | Processor | HD Size | Memory | ScreenSize | Operating System | Graphic Controller | Video Memory |
| --- | --- | --- | --- | --- | --- | --- | --- | --- |
| 4178 | 4178-AWF4178-AWL4178-AWS4178-AWU | 2620M | 160GB | 4GB | 14″ | Windows 7 Professional (64-bit) | 3000 | Shared |
| Model Number | Part Number | Processor | HD Size | Memory | ScreenSize | Operating System | Graphic Controller | Video Memory |
| --- | --- | --- | --- | --- | --- | --- | --- | --- |
| 4178 | 4178-ATF4178-ATL4178-ATS4178-ATU | 2540M | 128GB | 4GB | 14″ | Windows 7 Professional (64-bit) | 3000 | Shared |
Custom Search